Nigeria: Our Country in Focus this Lent and Easter
In the past few years, attacks against Christians in Nigeria have escalated. In 2020 more than 50 people including, women and children, died during the Pentecost Sunday attack on a church in Owo. Between January 2021 and June 2022, thousands of Christians were murdered and displaced because of their Faith, while 2023 saw more violence in the brutal murder of a pastor.
Nigerian Bishops are crying out for justice, calling on the government to stop the violence, but to no avail.
This Lent, Aid to the Church in Need-USA remembers all the victims who suffered at the hands of terror groups, like Boko Haram and Muslim Fulani herdsmen. Aid to the Church in Need is helping with the healing of many victims. Please see below the unimaginable stories of suffering and hope.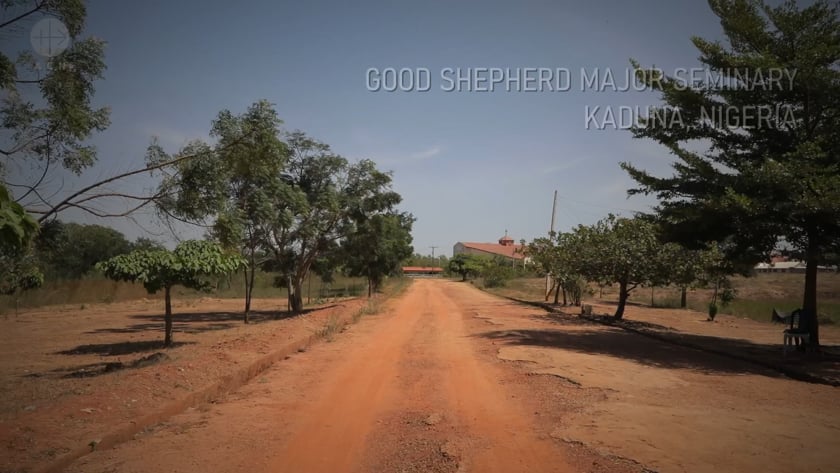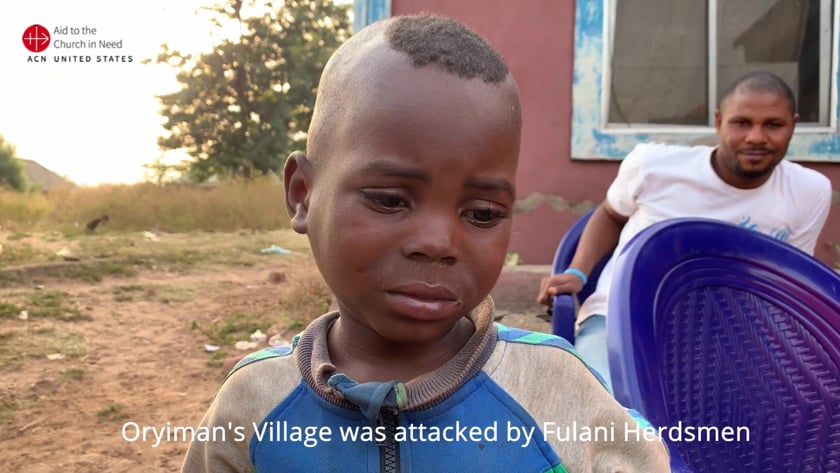 Philemon Aviga
"Boko Haram chased us out of our village and, burned our houses; we were lucky to be alive but suddenly homeless.Without shoes, I made my way to one of the camps run by the Justice, Development, and Peace Commission (JDPC) of the Diocese of Maiduguri.
Upon reaching the camp, I saw my Christian brothers, and I was immediately filled with joy. and I felt at home. They were happy to see me and my family.It did take some time for us to heal, but through the Trauma Center [established by ACN], we were able to successfully undergo a process of healing, get rid of our past pain, settle in the camp, and start life anew. The process increased my faith in God."
Maryamu Joseph
Janada Marcus
Christiana James
Blessing Ukertor
News of the Suffering and persecuted
"We hope these new leaders will treat everybody fairly and justly, so that it doesn't matter who you are, you should be treated as any other citizen. We are not making any special demand, just to be treated justly, fairly and with equity."
Persecution outlook around the world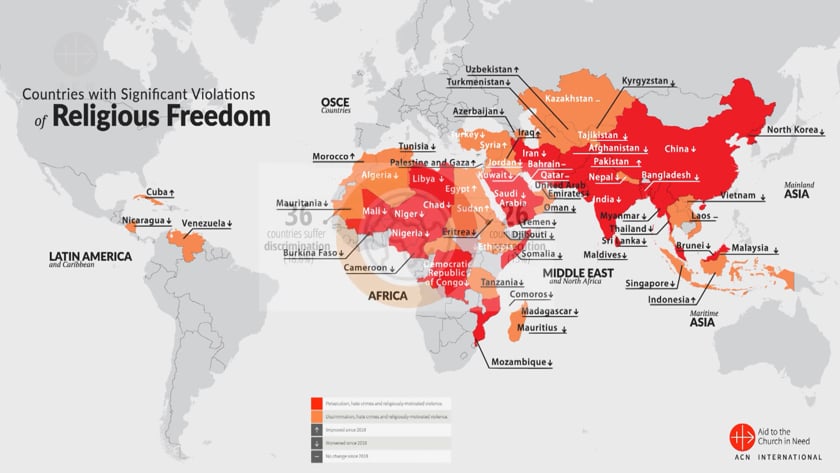 Christians around the world face persecution for various reasons, including government oppression, cultural hostility, extremist attacks, official religious domination, and violations of religious freedom.
In authoritarian regimes like North Korea, China or Eritrea, Christianity is viewed as a threat to power and control. In cultures where a majority religion dominates, Christians may be seen as outsiders and targeted for abuse.
Extremist groups, such as Islamic extremists in the Middle East and Nigeria, target Christians out of religious hatred. Some countries have laws and policies in place that limit or prohibit the practice of Christianity, often in the name of serving the dominant religion.
Religious freedom is often disregarded as a basic human right, leading to persecution, suffering, and denial of rights.